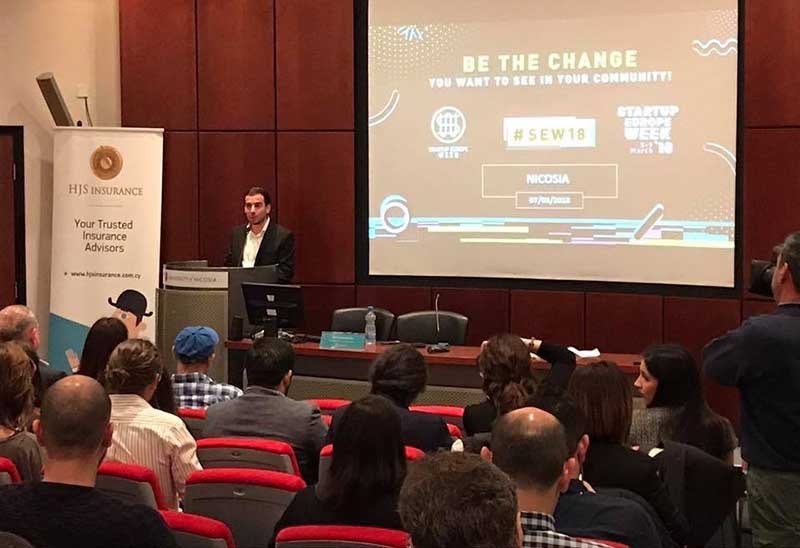 Moving towards entrepreneurship and a startup market is a growing phenomenon and one that many global initiatives have been created to celebrate in the last 10 years. Usually, these types of events follow a similar format; keynote speakers, networking session and so on.
For these to work in Europe, they require something different as the region functions in its own style, according to the Startup Europe Week initiative. Local diversity and policy-making are still big in shaping European startups. And it's with this mindset that Startup Europe Week (SEW) was created in 2016.
Its aim? To help entrepreneurs grow and thrive wherever they are or come from. Today, SEW is the largest regional entrepreneurship event and grassroots movement in the world with over 300 cities taking part simultaneously.
Cyprus has been involved for the last four years, organising events in Nicosia. And since 2018 a Limassol SEW has also started happening. This year, the events will take place on Wednesday in Limassol and Thursday in Nicosia.
The two days have a different agenda but both will follow a series of talks by local entrepreneurs, guest speakers and panel discussions. Nicosia's event will follow the theme 'Accelerating the way Forward' with Grace Ng as a special guest. Grace has been a guest speaker at the White House and United Nations and has a global entrepreneurship workshop in more than 150 cities, Lean Startup Machine.
Limassol's event will look at the blockchain sector and will have a welcoming address from the founder of SEW, Igor Tasic. Both events are free but registration is required.
Startup Europe Week Nicosia
Day event to meet with key ecosystem players and learn more about entrepreneurship in Cyprus and available opportunities for entrepreneurs and startups from the local accelerators and incubators. Part of the Startup Europe Week happening in cities worldwide. March 14. European University Cyprus, Nicosia. 6.30pm-9.30pm. Free. In English. Agenda and tickets: https://www.f6s.com/sew19nicosia
Startup Europe Week Limassol
A global phenomenon of inspiring talks, discussions, networking and tools for entrepreneurs. Part of the Startup Europe Week happening in cities worldwide. March 13. ARIS, Limassol. 6pm-9pm. Free. In English. Agenda and registration: https://www.f6s.com/sew19limassol
The post Entrepreneurs some together for Startup Europe Week appeared first on Cyprus Mail.
Article source: Cyprus-Mail – Read more..