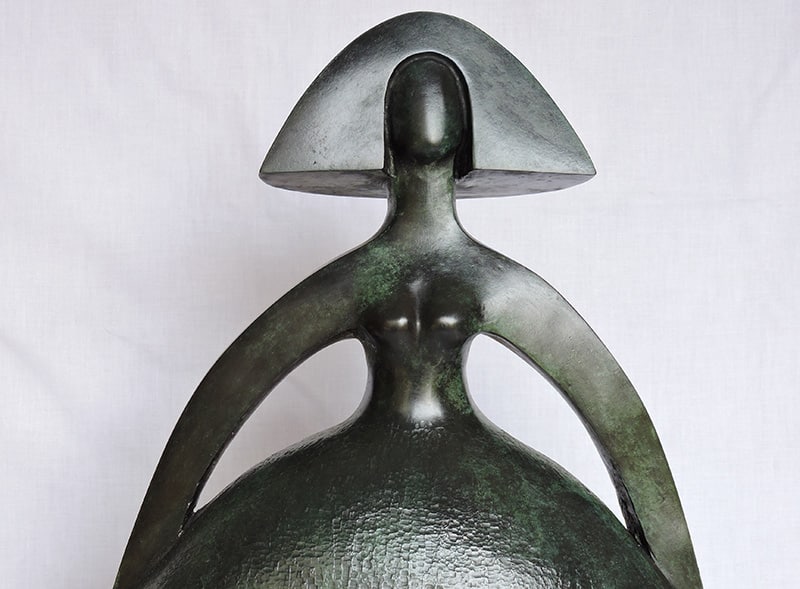 New week, new exhibitions. Sculpture artist Nicole Berjon Bouldoukian will stage her first solo exhibition at Alpha C.K. Art Gallery Lightness and Elegance, which will be addressed by the Ambassador of Lebanon in Cyprus Claude El Hajal.
The exhibition is part of the artist's busy exhibition schedule over the past years which have seen her exhibit in several cities in France as well as Lebanon. Her work has appeared in solo and group exhibitions in Lebanon, France, Italy and the UK. Her premiere in Cyprus will present a selection of sculptures and drawings.
The display will feature 17 bronze sculptures reflecting the artist's latest body of work. Berjon Bouldoukian is a self-taught painter and sculptor, whose oeuvre centers around figurative themes.
Her minimalist tendencies emphasise the refined and delicate movements of her compositions supported by precise lines and subtle expressions of the solitary yet confident figures she portrays.
Lightness and Elegance
Solo sculpture exhibition by Lebanese artist Nicole Berjon Bouldoukian. February 13-19. Alpha C.K. Art Gallery, Nicosia. Tuesday-Friday 10am – 1pm and 4pm – 6.30pm. Sat 10am – 1pm. Tel: 22-751325
The post Lebanese artist brings sculptures to Nicosia appeared first on Cyprus Mail.
Article source: Cyprus-Mail – Read more..