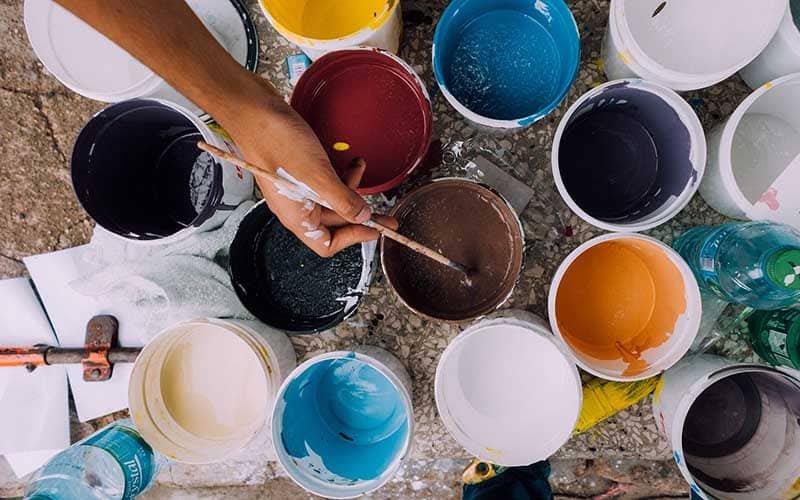 The ongoing battle between art and science has baffled many, but in recent years creative scientists and creatives with a science background have been merging the two, showing the relationship between two sides of the brain that are considered opposites.
But linking art and science is not new. The talk 'Art or Science? Interconnections Between Painting Technology, Alchemy and the Chemical Arts During the Greek-Roman Period' on Thursday comes to showcase how ancient Greek and Roman painters employed complex chemical and physical processes to provide specific optical and mechanical qualities to their paintings. In other words, how they created their colouring compounds and how those contributed to their paintings.
To create the pigments they used inorganic and organic materials in their natural form or processed them to produce new compounds, hybrids and composites with the desired properties.
The talk will take a look at how these properties influenced the paintings' qualities, aesthetics and function and their technological association with ancient make-up and therapeutic substances, philosophy and early (al)chemical practices.
"The ingenuity of the art of ancient Greek and Roman painting represents an amalgam of social, political, economic and philosophical milieus," say organisers. "Artistic and scientific pursuits were understood to have more fluid boundaries, though inseparable from the cultures which produced and used them."
Colloquium – Art or Science?
Talk on ancient art techniques of Greek and Roman painters. January 17. The Cyprus Institute, Nicosia. 4pm-5pm. Tel: 22-208600
The post Colloquium – Art or Science? appeared first on Cyprus Mail.
Article source: Cyprus-Mail – Read more..