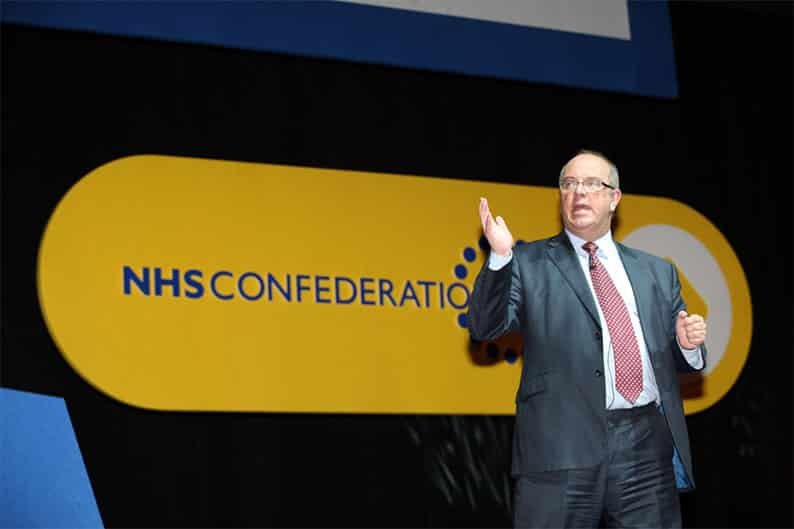 President Nicos Anastasiades on Friday said he would deal at his own discretion with the issue that has risen concerning a possible conflict of interest in the employment of the head of the board of the organisation of state health services (Okpy), Sir David Nicholson.
Auditor-general, Odysseas Michaelides, called on Thursday on the cabinet to examine, as a matter of urgency, the possibility of a conflict of interest in the employment of Sir David at the helm of Okpy that is overseeing the implementation of the national health system (Gesy).
In an urgent letter, Michaelides asked the cabinet to review the appointment of Sir David as head of Okpy, citing the legal opinion by the Attorney-general who said that at first glance there seemed to be a conflict of interest.
The AG said he would like more information about Nicholson's connection with KPMG and the exact services he had provided the health ministry.
KPMG has won the government contract to make state hospitals autonomous as part of the health system.
Nicholson had said he was a senior consultant at KPMG on health schemes when declaring other interests. KPMG Cyprus said he was not an employee of the local branch but an external associate of KPMG International between 2015 and 2017.
"I will handle it at my discretion, and as the Attorney-general rightly points out, some facts are missing," Anastasiades said.
In response to Michaelides' call, he said that the president was the one to decide when the cabinet would convene and "not anyone else."
The medical association, that called on its members on Friday to boycott Gesy, said in a written statement that the issue concerning Sir David's appointment was "yet another example of the
haphazard and problematic plans that govern the proposed changes in public health."
CyMA said that both the actions of the Auditor-general and the ruling of the AG justify its reservations and confirm "our concerns for the way hospital autonomy is being pursued."
The post Anastasiades will deal with Nicholson issue at own discretion appeared first on Cyprus Mail.
Article source: Cyprus-Mail – Read more..