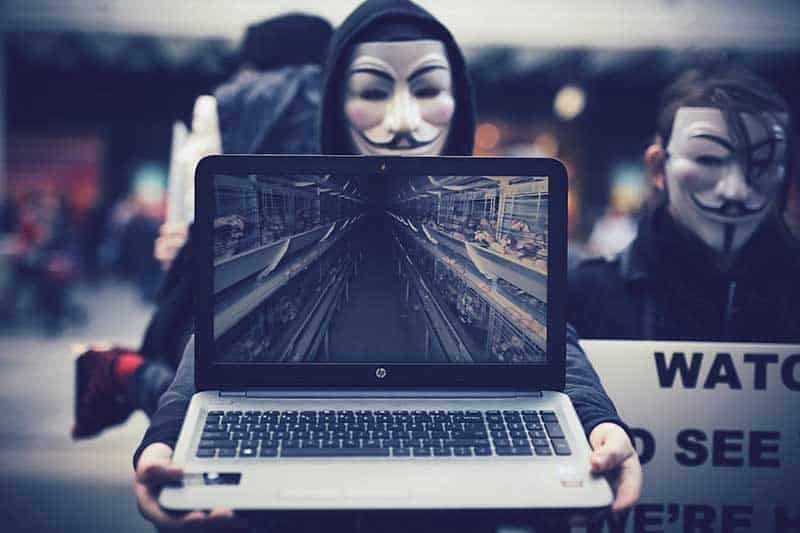 Post Christmas feast many are thinking about is how to adopt healthier ways of eating. What few think about however, are the hundreds of animals consumed over the holiday period or any ordinary day for the matter.
A group that most certainly care about this topic is the street activist organisation Anonymous for the Voiceless (AV) that hosts demonstrations around the world with the aim of initiating conversation on the topic of veganism and animal rights.
With local groups growing to 1,000 cities worldwide, a Cyprus-based team has been created, ready to take the streets Saturday. Though this won't be an aggressive activist movement, rather "a peaceful static demonstration akin to an art performance."
The demonstration, called A Cube of Truth, aims to trigger curiosity and interest from the public through a combination of local standard-practice animal exploitation footage and conversation.
Inspired by Martin Luther King's quote "those who love peace must learn to organise as effectively as those who love war", AV organised the first Cube of Truth in Australia in 2016 and by the end of 2018 they had 900 groups worldwide.
On the same day as the demonstration in Cyprus, simultaneous events will take place in Melbourne, Seoul, Darmstadt, Bangkok and other international cities.
Veganism is slowly gaining ground in Cyprus and educating the masses on what we consume and its production process will take place on Ledra Street tomorrow.
If you are interested in a more active role, join the Facebook group to get involved: https://web.facebook.com/groups/1348081235329532/
The Cube of Truth
Street peaceful/artistic demonstration on veganism and animal cruelty. Organized by the Anonymous for the Voiceless. January 12. Ledra street, Nicosia. 7pm-10pm. Info: https://www.facebook.com/anonymousforthevoiceless/?eid=ARAMuJbgaZQN7pCLZ2fNar_XnSGfHXbRm_WOKPLS2NmE6tWjzS8hwkvyrpNROyU_qkWgzYgBfBNEAc6D
The post A peaceful demonstration against animal cruelty appeared first on Cyprus Mail.
Article source: Cyprus-Mail – Read more..