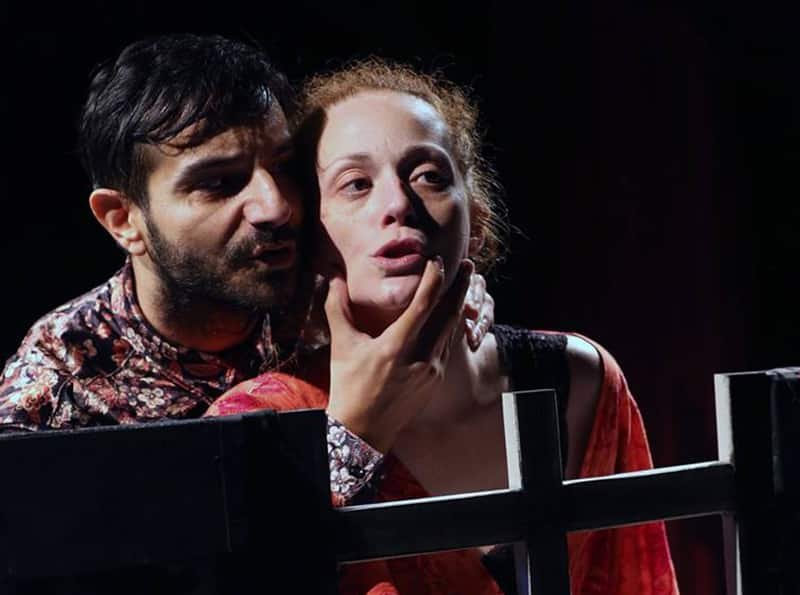 To fight the post-holiday blues, get out of the house and discover Nicosia's 2019 cultural scene. Out Cry theatre performances are here to fill your Wednesday and Thursday nights until January 17, if a bit of on-stage drama is what you are looking for.
Presented by Theatre AntiLogos, Out Cry is considered a "rare masterpiece" by Tenesse Williams, which he regarded as his "best and most personal play" after A Streetcar Named Desire. Despite his personal satisfaction with his play, few have agreed with him over the years.
Now, giving a chance to Cypriot audiences to draw their own conclusions, Theatre AntiLogos brings the play to the capital's stage with only a two-person cast.
Out Cry is a strange work for Williams in that it is written in an experimental, minimalist style. The play is endlessly self-referential in that it is a play within a play and moves back and forth between the inset play and its setting. There are only two characters: Felice, an ageing playwright and his sister Clare, an actress.
The play is set in a strange, cavernous theatre in an unspecified locality. Felice and Clare discover that the acting company with which they have been touring has abandoned them on the more than plausible grounds that the two are insane. The two are left to put on a play by themselves. Clare wants to back out but Felice insists on going forward. They present a play that Felice has written that they have performed many times before titled The Two Character Play, which was Williams' original title. There is no audience in the house. The play goes forward anyway.
It's either incredibly intriguing or incredibly confusing. Or perhaps both? There's only one way to find out.
Out Cry
Performance of Tennessee Williams' play. By Theater AntiLogos. January 9 – 17. Flea Theatre, Nicosia. 8.30pm. In Greek. Tel: 99-251331
The post An OutCry of a play appeared first on Cyprus Mail.
Article source: Cyprus-Mail – Read more..