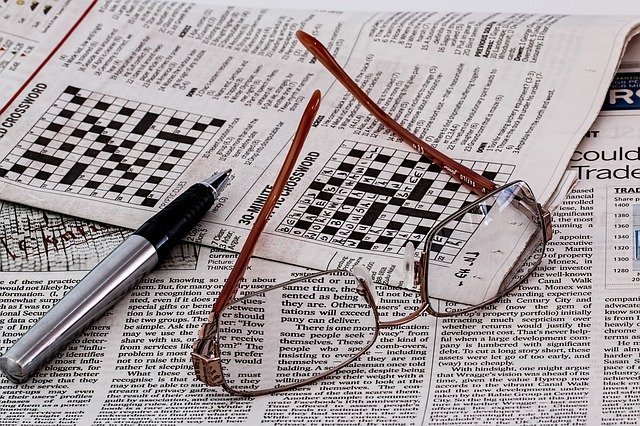 Crosswords and sudoku may not stop mental decline
Mental engagement through problem-solving games like crossword puzzles, sudoku and brain teasers may not offset cognitive losses due to age-related dementia, a new study suggests. Still, practicing these kinds of activities throughout life might boost mental ability and provide a higher starting point before decline, researchers write in The BMJ.
Stigma may keep people from getting weight loss surgery
Most obese patients who qualify for weight loss surgery don't seek it out, and that may be due at least partly to stigma, a U.S. survey suggests. Nearly half of randomly-chosen survey participants said they believe the procedure is usually done for cosmetic rather than health reasons, and about 40 percent thought people who choose the surgery have taken "the easy way out," researchers report in JAMA Surgery.
Sleep problems may be worse when menopause is hastened by surgery
Women who have surgery to remove their ovaries go through menopause abruptly, and a new study suggests this comes with an increased risk for the kinds of sleep troubles many women experience when they go through menopause gradually. Women typically go through menopause between ages 45 and 55. As the ovaries curb production of the hormones estrogen and progesterone, women can experience symptoms ranging from vaginal dryness to mood swings, joint pain and insomnia.
With no antiretrovirals, Venezuela HIV patients rely on leaf remedy
As Venezuela's hyperinflation and chronic medicine shortages leave HIV patients with little hope of obtaining antiretroviral drugs, many are now relying on the leaves of a tropical tree known as the guasimo. For each dose, patients use around 50 leaves from the tree, which is often used for lumber and is also known as the West Indian elm, and run them through a blender with water. They then strain and drink the green liquid.
Inflammatory bowel disease tied to heart attack risk
People with inflammatory bowel diseases like Crohn's disease and ulcerative colitis may be up to 12 times more likely to have a heart attack, a U.S. study suggests. Inflammatory bowel disease (IBD) involves chronic or recurring inflammation of the gastrointestinal tract. Ulcerative colitis and Crohn's are the most common forms. People with Crohn's have inflammation throughout the digestive tract, while in ulcerative colitis, only the large intestine is inflamed.
U.S. appeals court narrows order on Trump birth control rules
A federal appeals court on Thursday narrowed an order that had blocked President Donald Trump's administration from enforcing new rules that undermine an Obamacare requirement for employers to provide insurance that covers women's birth control. Last year two federal judges – one in Philadelphia and one in Oakland, California – had blocked the government from enforcing a new guideline allowing businesses or nonprofits to obtain exemptions from the contraception policy on moral or religious grounds. The Justice Department appealed both rulings.
The post Health news briefs: Crosswords may not stop mental decline appeared first on Cyprus Mail.
Article source: Cyprus-Mail – Read more..