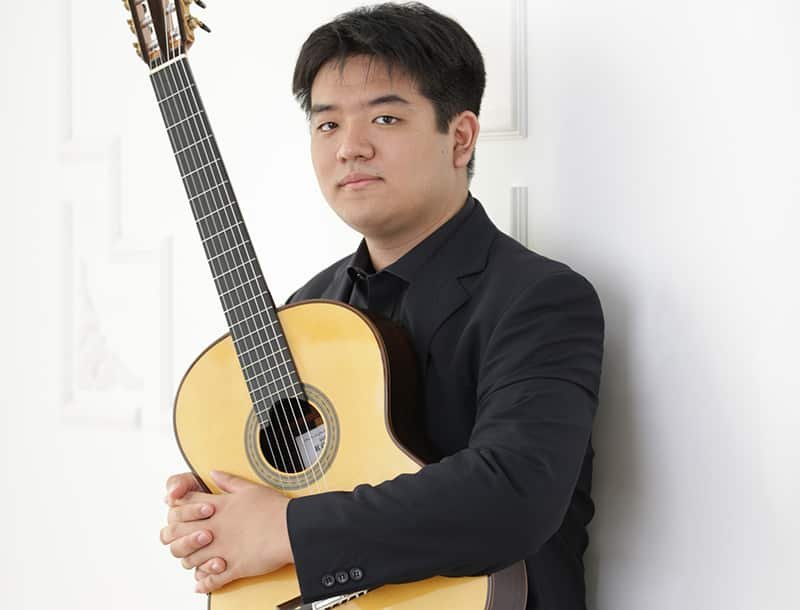 The Pharos Arts Foundation continues its long-established collaboration with the International Sevilla Guitar Competition and the Cervantes Institute in Cyprus by presenting the winner of the competition each year. The Winner of the 2017 competition Masataka Suganuma will give a unique guitar recital in Nicosia for one night only on Wednesday.
Born in Tokyo in 1996, Masataka started classical guitar lessons at the age of five before moving to Spain to continue his studies at the Conservatorio Superior de Música de Sevilla. He has been awarded numerous prizes and accolades in international competitions and festivals before winning the coveted First Prize at the International Sevilla Guitar Competition in October 2017. Masataka is also a composer and a passionate interpreter of Latin American music and has released two highly acclaimed albums of flamenco music.
Having found his passion from a young age, by the time he was 18 he had already won the Prize for Most Excellent Student in the Third International Guitar Festival in Hibiki Hall in Shonai, and received an honorary scholarship to continue his studies in Spain under the tutelage of Spanish maestro Francisco Sánchez Bernier.
His other accolades in international competitions include Second Prize at the 6th Seville International Guitar Competition, Second Prize at the "Gredos San Diego" Competition in Madrid, and Third Prize at the Andrés Segovia International Guitar Competition in Herradura, which made him the first Japanese prize winner in this competition since Satoshi Oba in 1992.
Apart from an accomplished guitarist, Masataka is also a composer and a loyal admirer of Latin American music. In 2012, together with guitarist Chiei Kobayashi, he released an album of Argentinian tango and flamenco music, entitled El Baile de la Juventud (The Youth's Dance). In 2017, he released his second album, entitled Seriously Laughing, to much audience and critical acclaim.
For his upcoming recital on the island, the guitarist will perform works by Vicente Asencio, Augustin Barrios Mangore and Leo Brouwer, as well as his own music.
Join Masataka Suganuma and discover this Japanese musician's passion for Spanish and Latin American music as his tunes take you on a journey across those cultures.
The concert is supported by the Embassy of Spain and the Cervantes Institute in Cyprus.
Guitar Recital with Masataka Suganume
Live performance by Japanese guitarist playing Spanish melodies. December 5. The Shoe Factory, Nicosia. 8.30pm. €15 / €10 Concessions and members of the Pharos Arts Foundation. Tel:22-663871
The post Japanese musician brings Spanish music to the Cypriot stage appeared first on Cyprus Mail.
Article source: Cyprus-Mail – Read more..