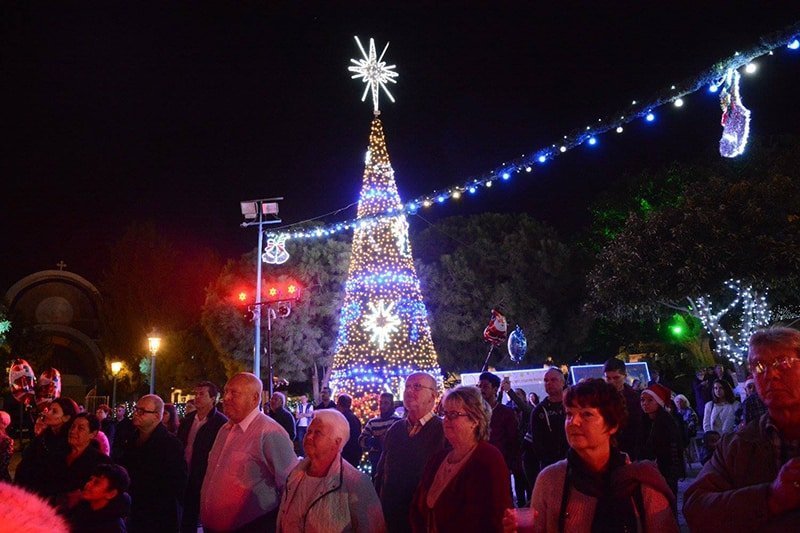 As the festive spirit gets entrenched Christmas decorations are going up all over the island. So Ayia Napa will tuck away its ever-lasting summer mood and get into the holiday atmosphere, welcoming in winter.
The town's Christmas Lighting Ceremony will take place this Saturday at the main square with a whole day of events. The activities start at 11am with a festive marathon run, a half-marathon, 10km and 5km events, burning up some space before the grand Christmas feast. A charity race of a short 1.5km will also follow at 3.30pm.
So far hundreds of people and many charities have expressed interest in participating in this event, which will take place in a festive atmosphere as both at the start and at the finish line Batukinio Percussion Band will be playing, while stilt people and mascots will roam around, welcoming and encouraging the athletes. The sports programme will last until 4.30pm.
The lightning ceremony will start at 4.50pm on the platform set up at the Central Square of Ayia Napa with Niki Antoniou Karaiskos' Music School which will present Christmas melodies and songs. Batukinio Percussion Band will follow with a performance at 5pm. At 5.15pm Deputy Mayor Christos Zannetou will officially open the event and turn on the Christmas lights, which are expected to impress.
The ceremony would not be complete without a cultural programme to welcome in the most festive month of the year. Dances and Christmas songs will be presented by Performer's Academy of Dance, Outplay Dance Studio, the band The Santas and Dance Group Rhythm. Plenty of wine will be offered as well as traditional dishes and the Santa Claus will share gifts to children.
Ayia Napa Christmas Lighting Ceremony
Light up of Christmas tree and decorations with live music. December 1. Ayia Napa central square. 11am-7pm. Tel: 99-444447
The post Ayia Napa lights up appeared first on Cyprus Mail.
Article source: Cyprus-Mail – Read more..