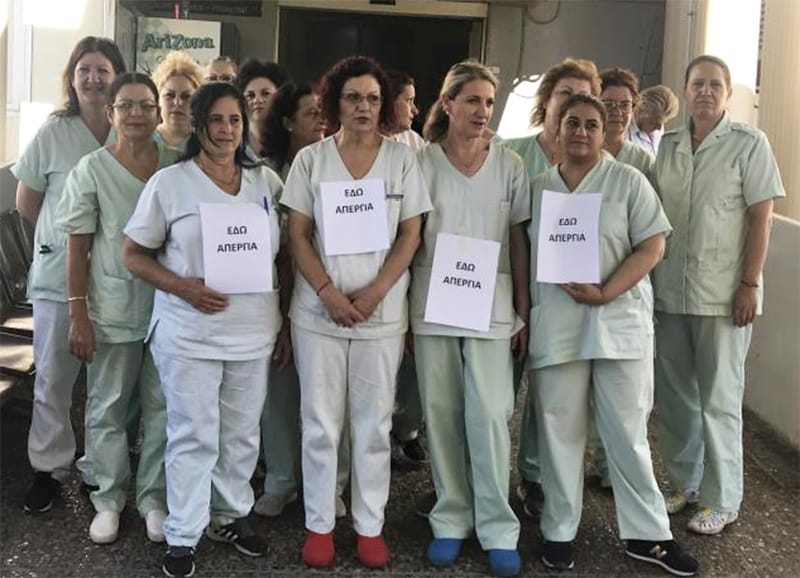 Orderlies at Larnaca general hospital went on strike on Monday morning to protest against a lack of staff.
They started their open-ended protest at around 7am outside the A&E of the building.
Representatives of unions Sek and Peo met the doctor who is the acting director of the hospital.
The work stoppage is because the number of orderlies has fallen to 25 from 31, Ioannis Leontiou from Sek said.
Peo's Costas Komites added "the lack of orderlies has been a problem for the past two to three years".
He said the doctor told them at the meeting that the hospital had made an effort to fill the vacancies.
Unfortunately, he continued, "the ministry of health and the finance ministry have not responded to letters from the hospital's management to fill the posts".
Workers at the hospital will contact the health ministry and will decide if the strike will continue depending on the ministry's reply.
The post Orderlies strike at Larnaca general hospital appeared first on Cyprus Mail.
Article source: Cyprus-Mail – Read more..