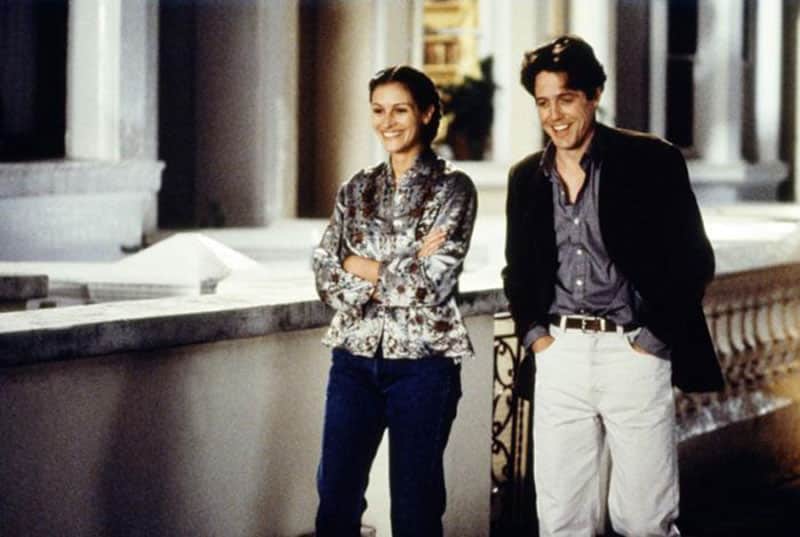 To mark the forthcoming royal wedding of Prince Harry to American actress Meghan Markle, the British High Commission, in conjunction with the Pantheon cinema in Nicosia, presents a weekend of classic British films about love.
On Saturday 12 and Sunday 13 May, two screenings of British classics Love Actually and Notting Hill will be held.
Love Actually, by director Richard Curtis, follows the lives of eight very different couples in dealing with their love lives in various loosely interrelated tales all set during a frantic month before Christmas in London. Its stars include Liam Neeson, Emma Thompson, Hugh Grant and Rowan Atkinson.
Notting Hill, a 1999 British romantic comedy set in London by director Roger Michell, tells the story of a simple bookshop owner (Hugh Grant) and how his life changes when he meets famous American actress Anna Scott (Julia Roberts). It won several awards including a Bafta and a British comedy award. The screenplay was by Richard Curtis.
"This is a fun way to mark the forthcoming royal wedding by showcasing some classic British cinema that everyone knows and loves," High Commissioner Stephen Lillie said commenting on the screenings.
The wedding of Prince Harry and Meghan Markle will take place on Saturday May 19 at St George's chapel in the grounds of Windsor Castle, with around 600 guests at the ceremony and over 1,000 members of the public invited into the grounds to watch proceedings.
Love is in the Air
A weekend of British films – Love Actually on Saturday May 12 and Notting Hill on Sunday May 13 – about love to mark the Royal Wedding. Pantheon Cinema, Nicosia. 6pm. Free. Tel: 99-686184
The post A weekend of love stories appeared first on Cyprus Mail.
Article source: Cyprus-Mail – Read more..